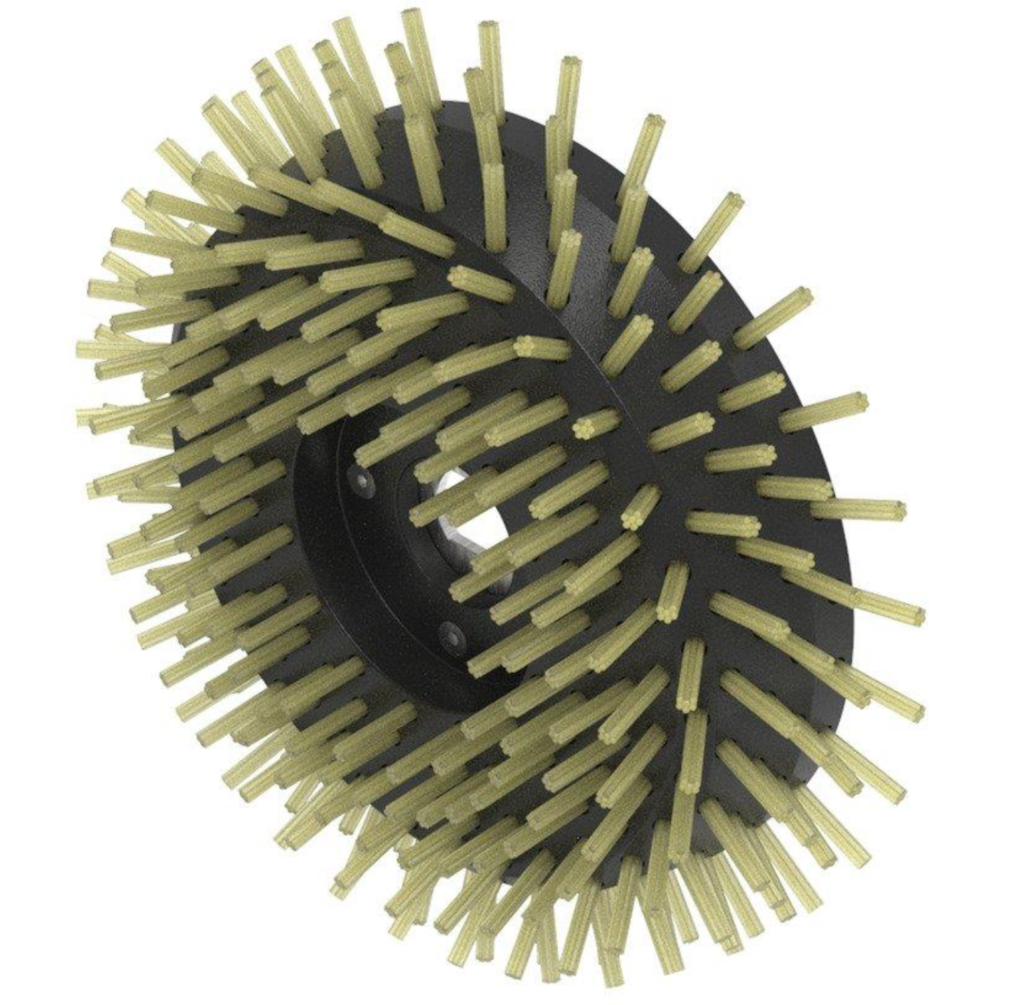 The Nylon Cleaning Brush is ideal for cleaning wellhead and connector seal surfaces. To be used with Multi – Purpose ROV Tool 6303-001. Delivered with Polyester Wire Brushes. Other brush materials for different cleaning tasks are available upon request. Available for sale.
Type: Cleaning brush
Model: Disc brush
Part number: 7157-018
Diameter: Ø250 mm
Material: Nylon
Weight air: 2,75 kg
Weight water: 0,93 kg
Dimensions (HxW): 87 x 250 mm
For product requests or further information, get in touch with us.