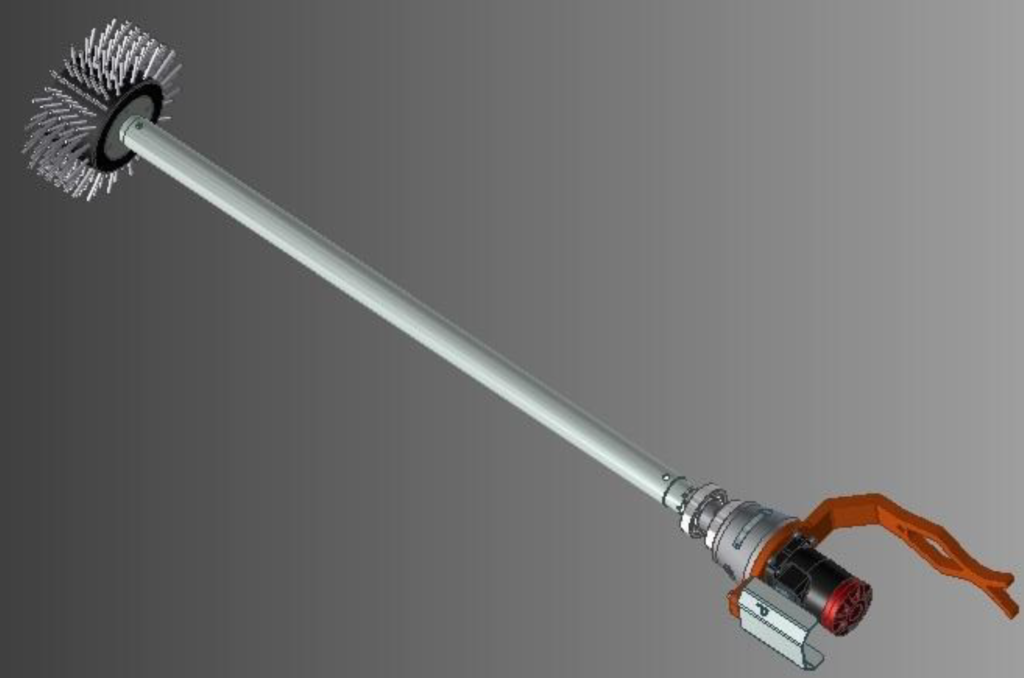 The subsea cleaning brush Extension Shaft fits all GNT Solutions Drum Brushes and Multipurpose Cleaning Tools. To be used when extended reach is needed.
Type: Extension shaft
Model: Cleaning brush extension shaft
Part number: 7157-011
Material: SS 316L
Weight air: 4,77 kg
Weight water: 4,17 kg
Diameter: 48,3 mm
Extension: 1000 mm
Total length: 1065 mm
For product requests or further information, get in touch with us.