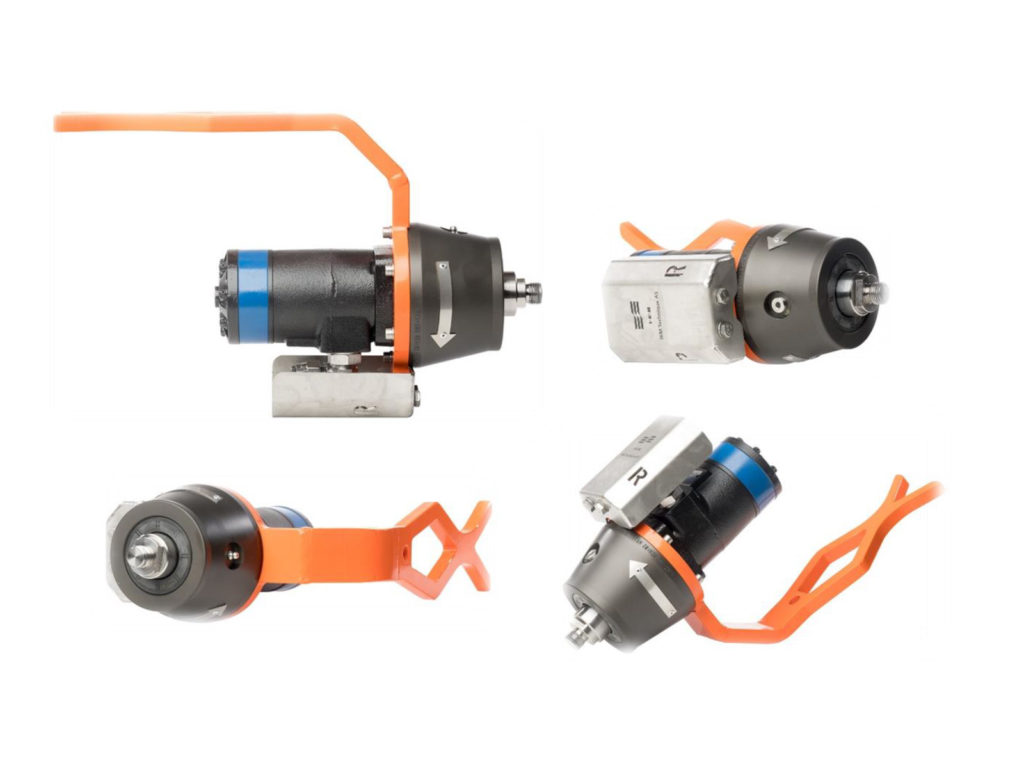 The Subsea Multipurpose ROV Tool is designed to be a rugged and reliable multi tool. Operators can attach equipment such as a grinding disc, cleaning brush or saw blades. This version of the multi tool should be used if high torque is needed.
Type: Multipurpose ROV tool
Model: Cutter
Part number: 6303-006
Dimensions (LxWxH): 420 x 128 x 264 mm
Connection: JIC 3/4-16″ male
Motor: 199.8 cm3
Work pressure motor: 175 bar
Max hydraulic pressure 200 bar
Hydraulic flow: 60 LPM
Weight air: 17,5 kg
Weight water: 15 kg
Torque at working pressure: 385 Nm
Speed: 300 RPM
Number of hydraulic connections: 2 hoses (one function)
For product requests or further information, get in touch with us.