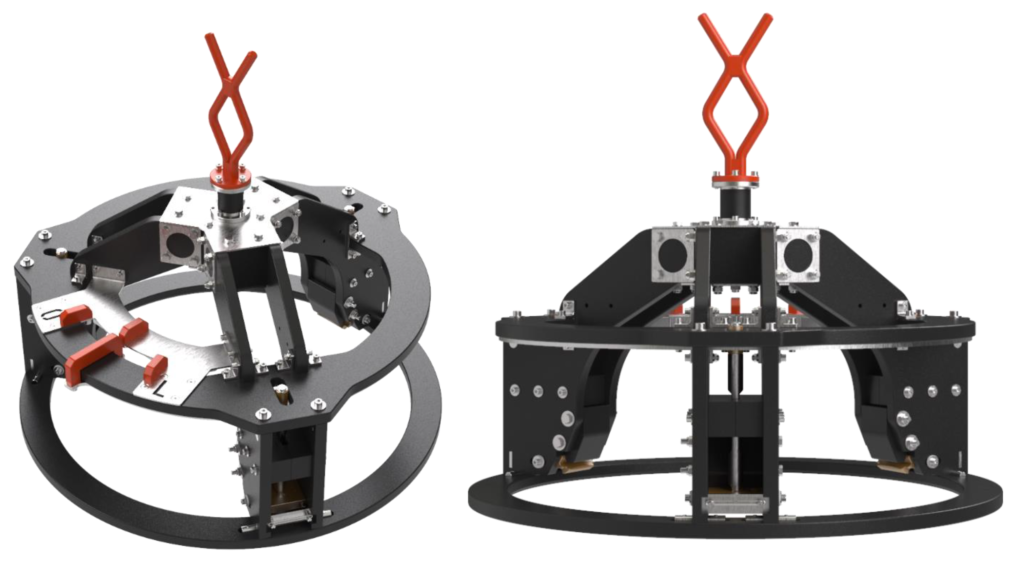 The AV/AX Ring/Gasket Tool for removal/installation of AX/VX gaskets is a mechanical tool with no requirement for hydraulic or electric supply from an ROV. This gives the operator the option to transport the tool to/from the worksite without recovery of the ROV. Suitable for use with or without tubing hanger installed in the wellhead.
Type: AX/VX ring tool
Model: AX/VX ring removal & installation tool
Part number: 7166-002
Material: SS 316L, AM1, PTFE
Height w/fishtale: 716 mm
Diameter: Ø780 mm
Ring size: 18-3/4″
Operation: Manipulator operated
Weight air: 37 kg
Weight water: 19,5 kg
For product requests or further information, get in touch with us.