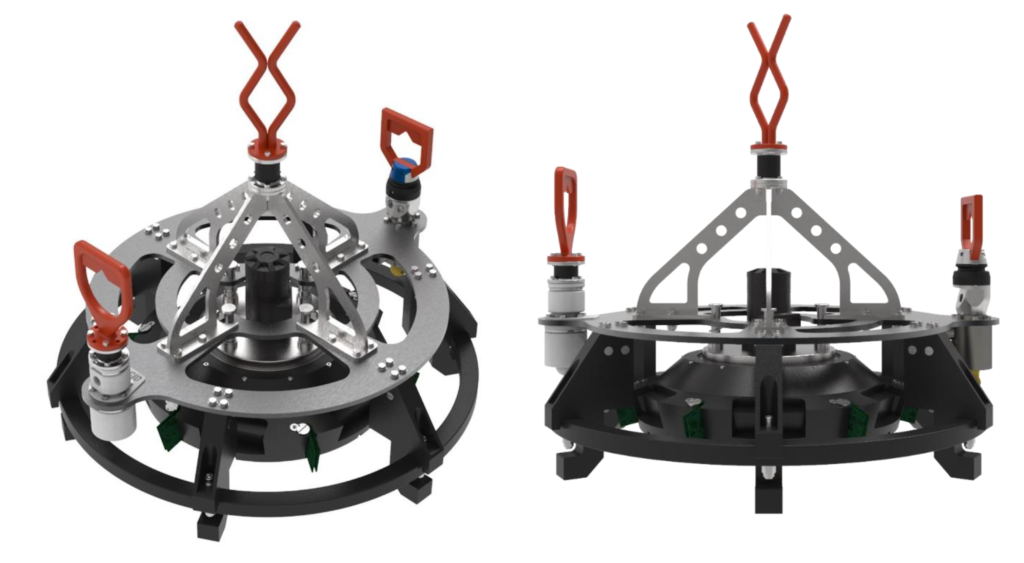 The Subsea AV/AX Cleaning Tool is a rotating cleaning tool for the wellhead 18 ¾'' seal surface. An acid injection system is available with a stab system and acid tank. Hydraulic power can be supplied trough hot-stab system or standard hose connections.
Type: AX/VX cleaning tool
Model: AX/VX wellhead seal face cleaning tool
Part number: 7144-001/010
Material: 440C/SS 316L/PEHD
Height w/fishtale: 816 mm
Diameter: Ø812 mm
Ring size: 18-3/4″
Connections: 2 x 1/4″ or 3/8″ hoses
Operation: Hydraulic operated
Pressure: 97 bar (103 bar peak)
Required minimum flow: 7 LPM
Weight air: 58 kg
Weight water: 35 kg
For product requests or further information, get in touch with us.