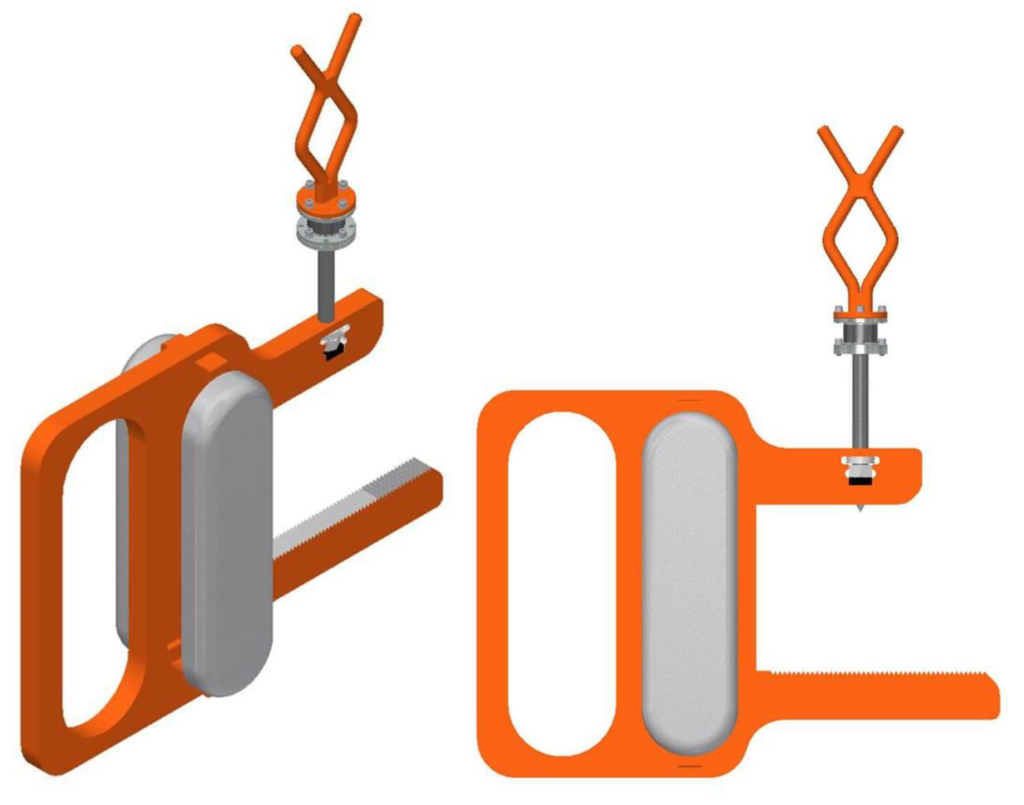 The Subsea anode clamp is a universal anode clamp that can be mounted on metal surfaces. The clamp opening is placed onto the structure and secured in place by operating the ROV handle.
The structure is designed tension up when the handle is turned and tightened up. This in combination with two-disc springs in the ROV handle mechanism ensures that the clamp is properly secured to the metal.
Type: Anode clamp
Model: ROV operated
Part number: 7266-002
Dimensions (HxWxL): 660-715 x 400 x 116 mm
Dimensions opening (HxL): 130 x 105 mm
Dimensions w/fishtale (H, Ø): 480-550, Ø112 mm
Weight air: 40 kg
Weight water: 34 kg
ROV handle: Fishtale (standard)
Anode clamp jaw opening: Customer specific
For product requests or further information, get in touch with us.