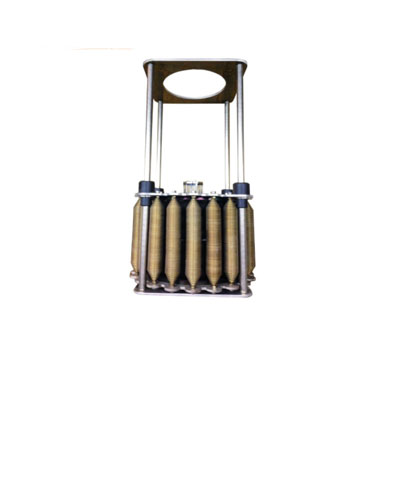 The 45 litre Subsea Compensator is a general-purpose compensator for underwater hydraulic systems. It provides a given volume and pressure for oil-filled subsea equipment. The compensator consists of a large bellow that is compressed using stainless steel springs. The recommended direction for installation is vertical.
Type: Subsea compensator
Model: 45 liter
Part number: 6425-0025
Material: POM, stainless steel, aluminum, rubber
Depth rating: 3000 m
Dimensions (LxW): 1030 x 649 mm
Weight air: 127 kg
Weight water: 98 kg
Pressure empty/full: 0,05 / 0,5 bar
Mechanical interface: Fastening points on bottom/top plates
Electrical interface Customer specific
Oil level sensor: Optional
For product requests or further information, get in touch with us.