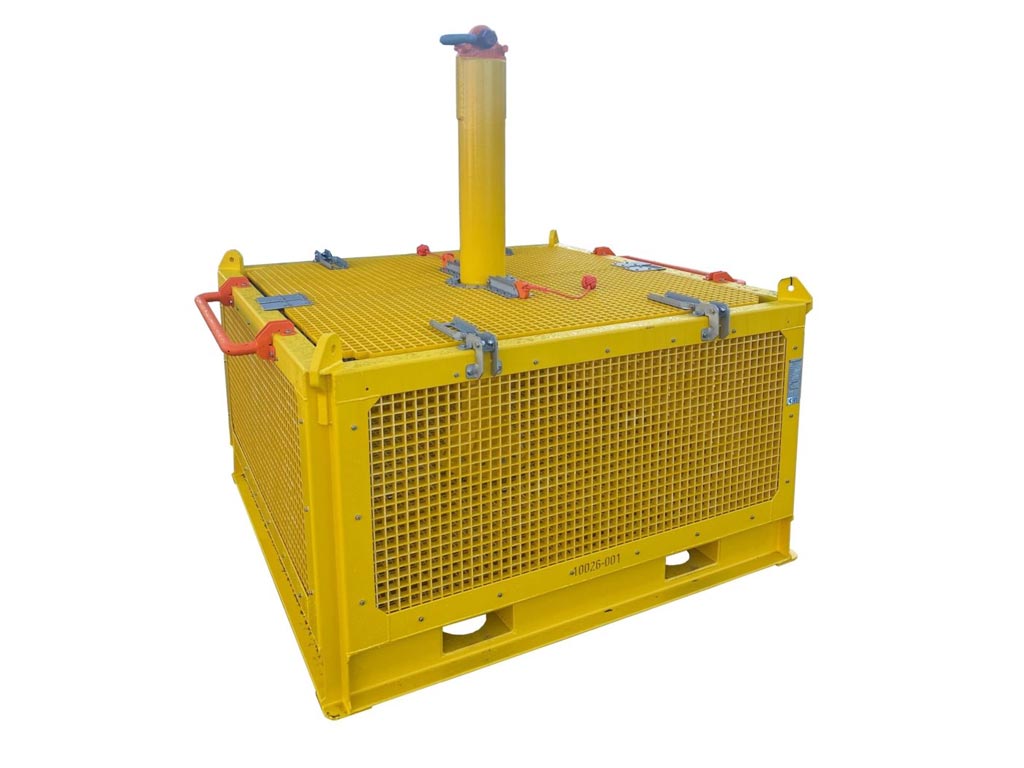 The Subsea Lifting Basket 7t is designed for transport of tools and equipment. It has a lightweight structure designed for multipurpose use according to customer needs.
The Subsea Lifting Basket 7t can be lifted from the center pole using a single wire rope, or from its corners using a 4-legged wire sling. The center pole is removable, as are the ROV grabber bars. ROV friendly hatches on top of basket that opens from inside (center) to out, can be removed if an open basket is needed. Certified according to DNVGL-ST-E273.
Type: Lifting/Transport
Model: Basket 7 tonne
Part number: 10026-001
Material: Steel w/Norsok system 7
Inner dimensions (LxWxH): 1950 x 1950 x 990 mm
Outer dimensions (LxWxH): 2488 x 2256 x 1290 (2384*) mm
Weight air: 1300 kg
Weight water: 951 kg
Payload: 7000 kg
MGW: 8300 kg
Forklift pockets: Yes
*Height with center pole.
For product requests or further information, get in touch with us.