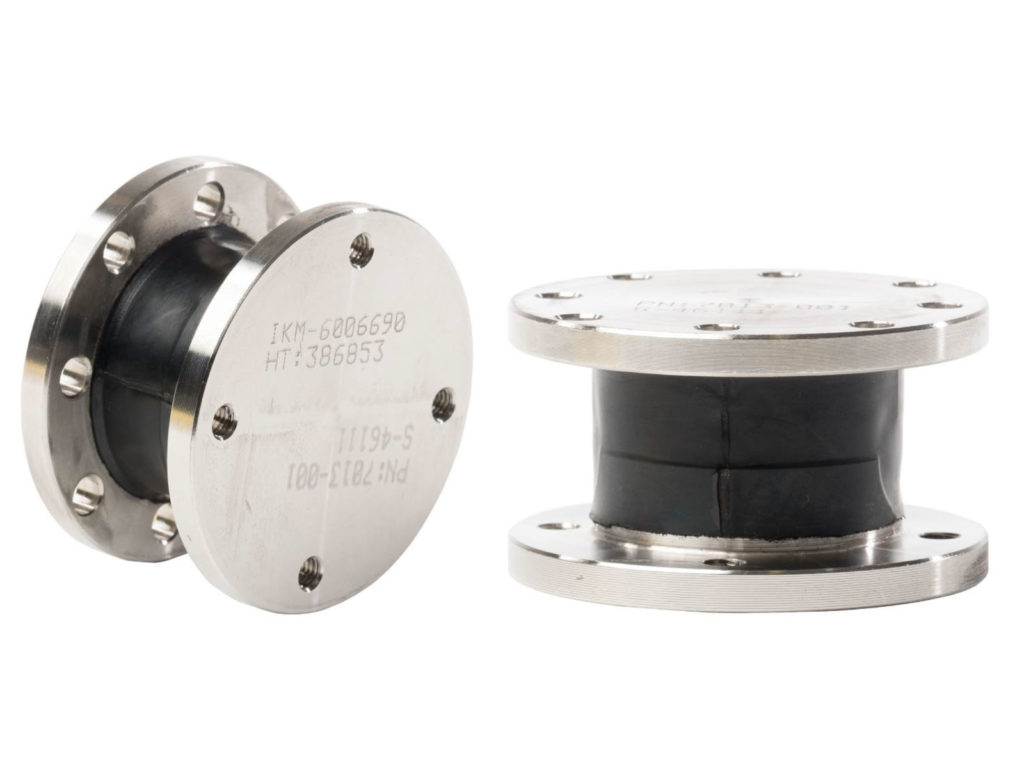 The ROV Rubber Joint is based on standard flange dimensions for ROV Tooling interfaces. It is mounted on tools where flexibility is required, to simplify manipulator operations.
It is designed to withstand forces equal to 500 kg applied in any direction and handle max wrist torque from all commonly used ROV manipulators.
Flex-angle: Between 10 and 14 degrees.
Type: ROV rubber joint
Model: Rubber joint
Part number: 7013-001
Material: Super duplex, rubber
Weight air: 0,50 kg
Weight water: 0,45 kg
PCD flange 1: 56mm, M6 threads, 4 holes
PCD flange 2: 56mm x 4 and 60mm x 4, 8 free holes Ø6,5
Diameter (Ø): 70 mm
Height: 40 mm
For product requests or further information, get in touch with us.